Excellent After-work Cocktail Bars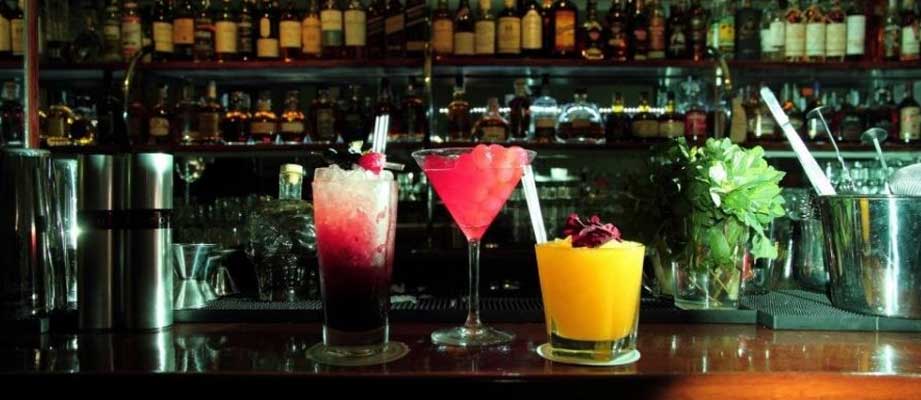 One thing you will notice as soon as you are settled in San Francisco is that locals love their cocktail bars and that goeswithout saying that I have never seen a place filled with such a selection that you certainly never have to wonder where to go. It is quite the opposite as the choices are so diverse and varied, that nobody can complain about being bored with the same old places. During my travels I have encountered many top cocktail bars but in the Bay area you will be astounded by the novel drinks and new concoctions that go around in these bars. Some of the best I list here for you, and even when you pop in for a quick visit to town be sure to try out at least a couple of them, you will not be sorry.
El techno de Lolinda
When you pop in here you are astounded first off all by the view you get from the top all along Mission Street and until the Bay. It is a huge rooftop bar and one of the local's prime hangouts and what is more, their food is outstanding Latin American cuisine. Aside from the great food which you would probably find inviting after you had a couple of their famous in-house cocktails, you will find the ambience awesome thus not surprising that many of the patrons remain there for the evening until closing time at one am.
Tradition
This massive bar is surely Tradition when you live in the area and thus is its name quite fitting as Tradition too. It is gorgeous beyond description with elaborate grandeur with glass and wood bars hanging from the high ceilings and three floors. It is great for groups of friends hanging out after work while it also as several enclosed booths for small and larger groups with tables and long menu. The drinks list is impressive with cocktails galore and lively ambience.
Bourbon and Branch
Not only will you find this bar unlike any other just as the previous two cannot be compared with each other, it even offers beverage making classes. This is one of those cocktail bars that takes drink making seriously thus is it no wonder that you will not find food served here.
Alembic
A truly relaxing cocktail bar that is one of my favourites after a long workday. Here you find a mixture of hippies, foodies, cocktail nerds and bar flies too. The chalkboard menus and funky yellow walls also contributes to the ultimate relaxation it instils in patrons hanging out. That is not to say they do not take their cocktails serious as you will find it one of the best in all of San Francisco.
Bar Agricole
A lovely bar with a lovely outdoor courtyard even having a fountain while it serves gorgeous cuisine and outstanding drinks. Any cocktail you could think off and hundreds more that you will find only here are what awaits you in its old-house type atmosphere.
Smugglers Cove
I simply cannot leave out Smuggler's Cove even though I will sit here all day if I had to name all of the best cocktail bars. Here in San Francisco cocktails prevail for sure and at the Smuggler's Cove you will adore the ship's bow, mermaid carvings, large anchors, waterfall and sophisticated cocktails served. You get a thick binder when you request a menu and inside there you can get concoctions that is out worldly luscious with an amazing and stunning ingredients list.