Dog-Friendly Parks and Spots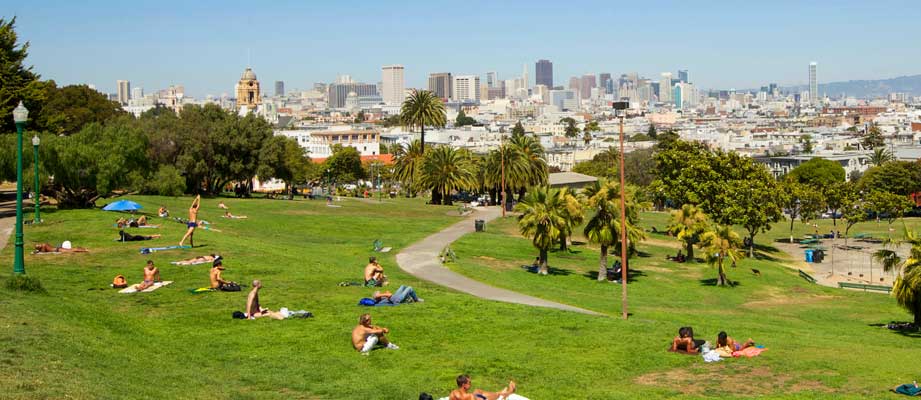 Hot Spot: Point Isabel Regional Shoreline
This park in Isabel Street, Richmond has everything you and your pup will love with its 23-acres with no need for leashes. It offers a lovely Sit and Stay café and even a doggy grooming salon and great running spaces.
East Bay Regional Parks
You will find all the East Bay Regional Parks are huge and overall there are 65 of them, all of which are dog friendly and comprising of 120, 536 acres together. Glorious trails with picnic spots and lush greens aside from established trails. Some of my favourites I have explore with my pup include the Tilden Park in Berkeley, and the Lafayette Circle.
Mad Oak
You will love the Mad Oak in Lake Merrit in Oakland with a huge warehouse, roof patio and kitchen and bar too.
Paco Collars
This shop might not quite be a park but it is a must stop shop for dogs and their owners. It sells collars as you could guess, prime, leather hand-tooled craftsmanship. It is located in Shattuck Street in Berkeley when you are in San Francisco.
Del Valle Regional Park
A dog, a picnic basket and you, what a great combination with a gorgeous lake to witness. Your dog is even allowed to swim in the lake and it comes with manicure green lawns and hills as well as a local winery to quench your thirst. It is at Del Valle Road, Livermore and a must visit.
Homeroom
In north Oakland is Homeroom with a huge patio, huge bowls of mac and cheese and one of the many places that has dog treats on its menu. How cool is that?
Telegraph Beer Garden
The telegraph beer garden in Northgate Waverley in Oakland has glorious burger, sunny patios and beer on tap. Sturdy wooden picnic benches, lovely patios and lots of fresh air too.
Heart and Dagger Saloon
In Grand Lake, Oakland is the Heart and Dagger saloon where dogs are loved more than humans with 3.4 miles of shoreline that dogs love exploring while you chill with your beer on the dog friendly patio.