Weather in San Francisco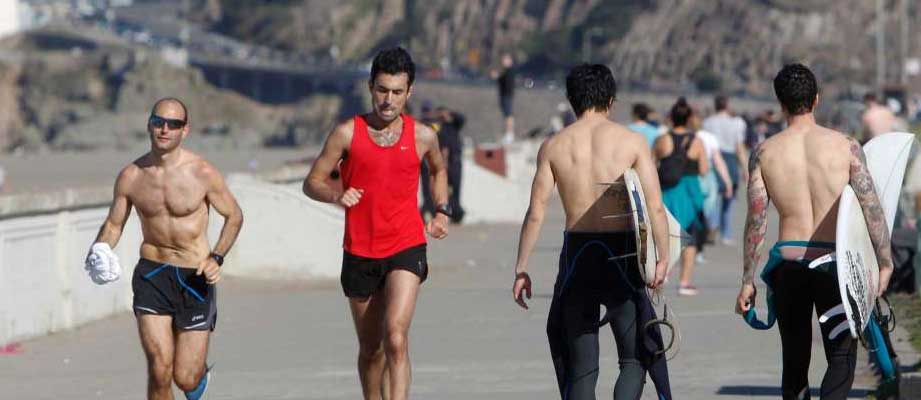 San Francisco is gorgeous regardless of the weather and it is one of those places where there is always something happening and something to do. Never a dull moment that is for sure. A great place to go with or without a tour group is Angel Island as it is magical and inexpensive too, this island has it all, from great water cafes, to locals biking and hiking and everything can be done in one day.
Something I never tire off is the Hop-On/Hop-Off bus which takes you around all the top sights in San Francisco from the Golden Gate Bridge to, Haight-Ashbury, Chinatown, North Beach, Coit Tower and Fisherman's Wharf. These busses come with guides and along the trip you learn so much of the rich history which you never tire off.
Before I bought my own bike I used to hire a bike from Blazin Saddles which is an awesome way to explore and get around and explore miles of scenic trails and bike ways. You will find that most of the parks and bars even have free parking space that are secure where you can leave your bike midst a tour or biking trip.. Of course you will find the attraction of Alcatraz equally great as locals still flock there.
Something else that gives a super thrill is when you go on board the Rocket Boat where you speed on the water with wind blowing through your hair and adrenalin pumping in your veins. Another thing I love doing and you will find that more locals than tourist love it too is the guided tour Muir Woods and Wine country. It never gets boring and there is always new wines and experiences on one of these tours when you get picked up from Fisherman's wharf and travel along the Golden Gate Bridge.